See "Projects" for examples of more recent work.
HALIFAX, NOVA SCOTIA IN WWII: AN ALLIED STAGING AREA (1991)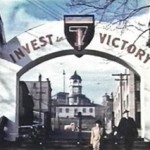 This essay draws on my doctoral research on Halifax during the Second World War. It was originally presented at a conference in Stuttgart, West Germany in September 1989.
EXPLODING MYTHS: THE HALIFAX HARBOUR EXPLOSION IN HISTORICAL CONTEXT (1994)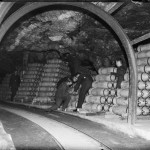 CANADIAN MERCHANT SEAMEN AND THE INTERNATIONAL CONVOY SYSTEM (1995)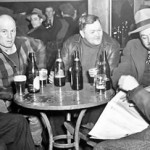 In the early 1980s I interviewed a retired merchant mariner, Mr. Mel LeBlanc of Mount Hope, Ontario, who shared a list of Canadian merchant seamen lost due to enemy action during the Second World War. I compiled a database from this list and analyzed the results. Another version of the list later appeared on the web here.
SUBSCRIPTION BOOKS AND THE TITANIC (1999)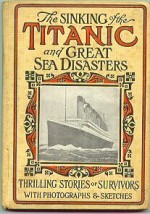 So-called "instant books" were one of the most pervasive sources about the 1912 Titanic disaster. I created a website about these books in 1997. An article published in Acadiensis in 1999 was a product of that work.
PORTIA WHITE: A NOVA SCOTIA LEGEND (2001)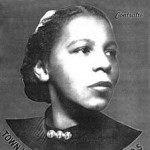 In the early 1990s, I delivered a public lecture about Portia White for the Royal Nova Scotia Historical Society. The lecture was later published in their journal. This 2001 article was part of a special issue on "Legends of Nova Scotia" in the Halifax Daily News.
A CONVERSATION WITH CAPT ANTHONY MacPHERSON ROSS ABOUT CABLE SHIPS (1991)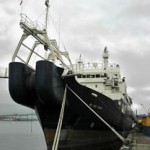 Captain Tony Ross was retired and living in Darnley, PEI when I met him in 1991. This interview was published in four parts in Argonauta, an offshoot of The Northern Mariner / Le marin du nord.
FORLORN HOPE: THE LAST STAND OF HMS JERVIS BAY (1990)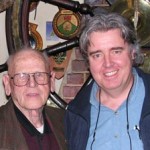 In 2007, I had the pleasure of meeting HMS Jervis Bay survivor Art Taylor (left) at the Crows' Nest Club in St. John's, NL. In the early 1980s I traveled to Saint John NB to attend a reunion of other Jervis Bay survivors.
This article was originally published in the Halifax Mail-Star.