Explosion in Halifax Harbour, 1917 (2015)
CLIENT: CANADA POST CORPORATION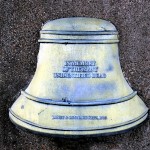 It was Canada's 9-11: 2,000 civilians killed outright, many thousands injured, 10,000 left homeless and 1,600 homes and businesses destroyed. One contemporary observer said it was "worse than war." A fact often stated about the catastrophe is that it was the "largest man-made explosion before the Atom Bomb," a claim that may or may not be true. Certainly in terms of loss of life and property damage, however, the explosion of a munitions ship in Halifax harbour on 6 December 1917 eclipses any other urban disaster in Canadian history.


Military Units of Halifax Fortress in Two World Wars (2014)
CLIENT: PARKS CANADA AGENCY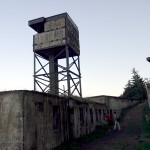 Halifax was heavily defended in both world wars but the army performed very different duties. Powerful searchlights, anti-submarine nets, and inspection of neutral shipping were common to both wars, but troops in WWII spent a lot more time camouflaging emplacements and learning anti-aircraft tactics. Many more units moved in and out of Halifax in WWII for training in Bedford, and there was a high volume of overseas drafts. Halifax experienced explosion accidents and major riots in both wars; the army played a significant role in responding to these traumatic events.


The Garrison Response to the Halifax Explosion (2014)
CLIENT: PARKS CANADA AGENCY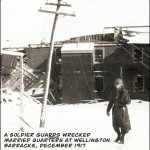 When disaster strikes anywhere in the world, first responders become front line soldiers. In Halifax, no Emergency Measures Organization existed to deal with the calamity of December 1917. It fell to 5,000 soldiers of the Halifax Garrison and Canadian Expeditionary Force, working with civic authorities, to undertake rescue and recovery work. The military also built emergency housing for thousands of homeless civilians. This report investigated the role played by garrison troops in the response to the Halifax Explosion.


Norwegian Contributions to Canadian Arctic Exploration (2013)
CLIENT: CANADA POST CORPORATION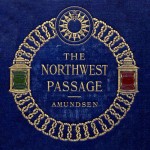 Norwegians played a key role in exploring Canada's far north at a time when significant areas remained unexplored and uncharted. In 1906, Roald Amundsen successfully navigated the Northwest Passage; another Norwegian, Henry Larsen, repeated the feat 40 years later. Today, two Canadian Coast Guard icebreakers are named after these intrepid explorers.


CLIENT: CANADA POST CORPORATION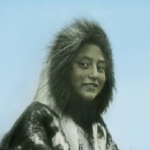 Although events did not unfold as planned, the Canadian Arctic Expedition (1913-1918) accomplished a great deal of pioneering scientific work on arctic flora and fauna, as well as learning about the social life of the Copper Inuit. The Canadian Museum of History exhibition linked here was an essential source for my report.
<aussi disponible en français>





CLIENT: MARITIME MUSEUM OF THE ATLANTIC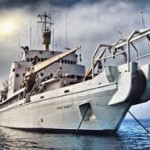 Undersea cables for telegraphy and telephone communications have been in use in Nova Scotia for more than 160 years. This report focused on recent developments in this industry for a museum exhibit.
CLIENT: NOVA SCOTIA ARCHIVES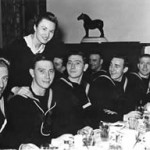 The Ajax Club was founded in Halifax in 1940 as a social club for Royal Navy seamen. Its motto was "beer in decent surroundings." In 1942 temperance advocates succeeded in having the club closed, heightening civilian-military tensions in Halifax for the duration of the war.
<aussi disponible en français>




CLIENT: CANADA POST CORPORATION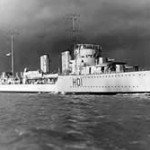 A compilation of visual material used for the design of two Canada Post stamps marking the centenary of the Royal Canadian Navy.
<aussi disponible en français>


CLIENT: MARITIME MUSEUM OF THE ATLANTIC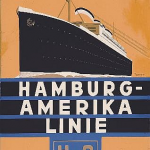 Research for a museum exhibit about the notorious liner St Louis and its fateful voyage in May-June 1939.


CLIENT: NOVA SCOTIA ARCHIVES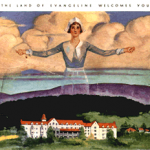 Part of a virtual exhibit hosted by the Public Archives of Nova Scotia, this web essay is based on an article published in the Royal Nova Scotia Historical Society Journal.
<aussi disponible en français>


CLIENT: CANADA POST CORPORATION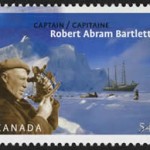 Captain Bob Bartlett gained worldwide fame through his association with American polar explorer Robert Peary. This report supported the production of a stamp issued by Canada Post.
<aussi disponible en français>


Ocean Liners and Nova Scotia (2000)
CLIENT: MARITIME MUSEUM OF THE ATLANTIC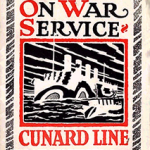 From Halifax-born Samuel Cunard's famous shipping line to the "Lady Boats" plying the Caribbean in the 1930s, ocean liners have played an important role in connecting Nova Scotia with the wider world.


Scoping Study of the Performing Arts in Canada (1997)
CLIENT: HISTORIC SITES AND MONUMENTS BOARD OF CANADA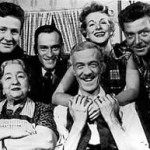 This report identified potential persons of national historic significance in the fields of Cinema, Radio, Television, Dance and Music.