See "Projects" for examples of more recent work.
HALIFAX, NOVA SCOTIA IN WWII: AN ALLIED STAGING AREA (1991)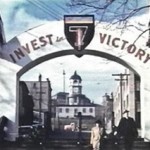 This essay draws on my doctoral research on Halifax during the Second World War. It was originally presented at a conference in Stuttgart, West Germany in September 1989.
EXPLODING MYTHS: THE HALIFAX HARBOUR EXPLOSION IN HISTORICAL CONTEXT (1994)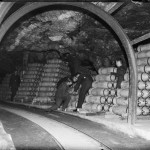 In 1992, I wrote a paper challenging the popular belief that the 1917 Halifax Explosion was the "largest man-made explosion before the atomic bomb." Click here to read it. The illustrations were omitted due to lack of space, but I've posted them on my Flickr site here 
CANADIAN MERCHANT SEAMEN AND THE INTERNATIONAL CONVOY SYSTEM (1995)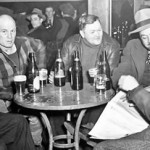 While residing in Hamilton in the 1980s I interviewed a retired merchant mariner, Mr. Mel LeBlanc of Mount Hope, Ontario, who showed me a list of Canadian merchant seamen lost due to enemy action during the Second World War. I compiled a database using this list and analyzed the results. Another version of the list later appeared on the web here.
SUBSCRIPTION BOOKS AND THE TITANIC (1999)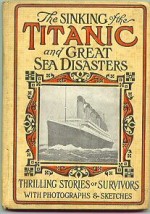 So-called "instant books" are one of the most important primary sources about the 1912 Titanic disaster. I created a website about these books in 1997. An article published in the journal Acadiensis in 1999 was a product of that work.
PORTIA WHITE: A NOVA SCOTIA LEGEND (2001)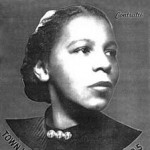 In the early 1990s, I delivered a public lecture about Portia White for the Royal Nova Scotia Historical Society. The lecture was later published in their journal. This 2001 article was part of a special issue on "Legends of Nova Scotia" in the Halifax Daily News.
A CONVERSATION WITH CAPT ANTHONY MacPHERSON ROSS ABOUT CABLE SHIPS (1991)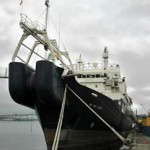 Captain Tony Ross was retired and living in Darnley, PEI when I met him in 1991. This interview was published in four parts in Argonauta, an offshoot of theThe Northern Mariner.
FORLORN HOPE: THE LAST STAND OF HMS JERVIS BAY (1990)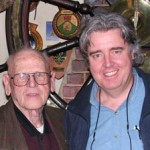 In the early 1980s I attended a reunion of HMS Jervis Bay survivors in Saint John, NB. In 2007, I met another Jervis Bay survivor at the Crows' Nest Club in St. John's, NL. Sadly, Mr Art Taylor passed away in March 2010.This article was originally published in the Halifax Mail-Star.